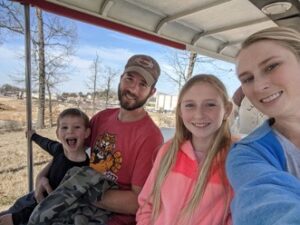 Brooke Sanders joined us in 2016 and is currently working as a PTA for our home health branch. She was kind enough to talk with us about her experience as a part of the Haven team over the years.
What was Haven like when you started?
Haven has always been patient orientated and they expect their employees to have the same vision and work together to give the patients the best outcome.
What drew you to Haven?
Haven was looking for PRN staff and that is where I started to pick up extra hours when the clinic I was working at was slow.
What has made you stay with Haven?
I have stayed with Haven because the hours are flexible and they don't ask us to do anything they would not do. They are very good about working with you and helping out their employees if they need help.
What has been the biggest change over your time here?
The biggest change has been the year of COVID which is true for most healthcare.
What is your favorite memory of working at Haven?
Some of the favorite memories of Haven is the little extra things they do for the employees whether its the company picnic, Christmas party or Therapy awareness month they always try and give recognition to their employees to let them know they are appreciated.