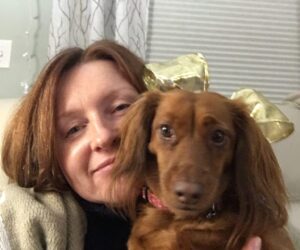 We want to recognize one of our staff for their exceptional work in embodying our core values! Larisa David, who works for our branch, Haven Home Care, has been committed to our core value "Do What is Right, Not What is Easy" in order to provide the best care possible to her clients. Her director, Amanda, had this to say about Larisa:
"Since she has started, her smile and grace spread like fire. She is willing to jump in and help when needed. In her first week, we had 2 families call and give compliments on her. They said, 'Larisa is a breath of fresh air, her smile lights up the room and she is a very hard worker. She gets right to it and gets the job done in a timely manner while having such grace and compassion.'"
We interviewed Larisa about her time working with us. Check it out below!
What do you love most about you job at Haven?
I love it that we get to visit and help people right in their homes. It must bring them and their families joy and comfort knowing there is help available. I like our awesome team!
What is your favorite memory while working at Haven?
I find it very interesting to meet patients who have lived a long time in the Ozarks and have so many stories about local history. Since I have only lived in Missouri for thirteen years, I like to learn about the place I now call home.
Congratulations Larisa! And thank you for all your excellent work!